Private Dining at Beholder
Beholder can turn any evening into a special occasion. Between the two spaces available for private dining and events, guests are guaranteed a sense of comfort and privacy.
Beholder welcomes private groups of all sizes and purposes, striving to accommodate the needs of all guests. For corporate events & business dinners, we offer projector rentals. Let us work with you to choose a space & menu that fit your needs!
The Cellar Room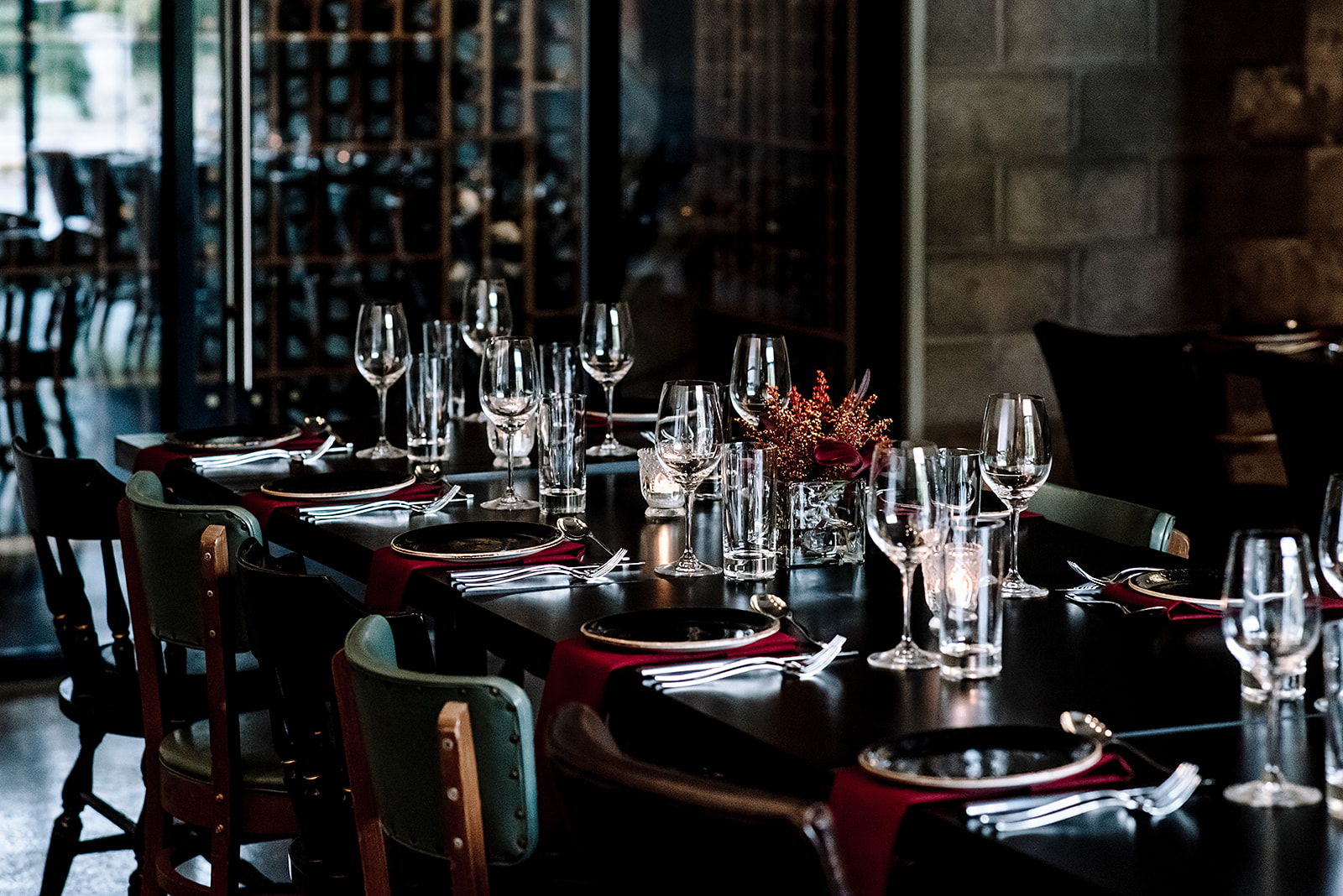 Available for private and semi-private dining and events, the Cellar Room is our largest space available to our guests. With seating for up to 30 guests, the Cellar Room is suitable for business dinners, corporate events, and large celebrations!
The Pink Room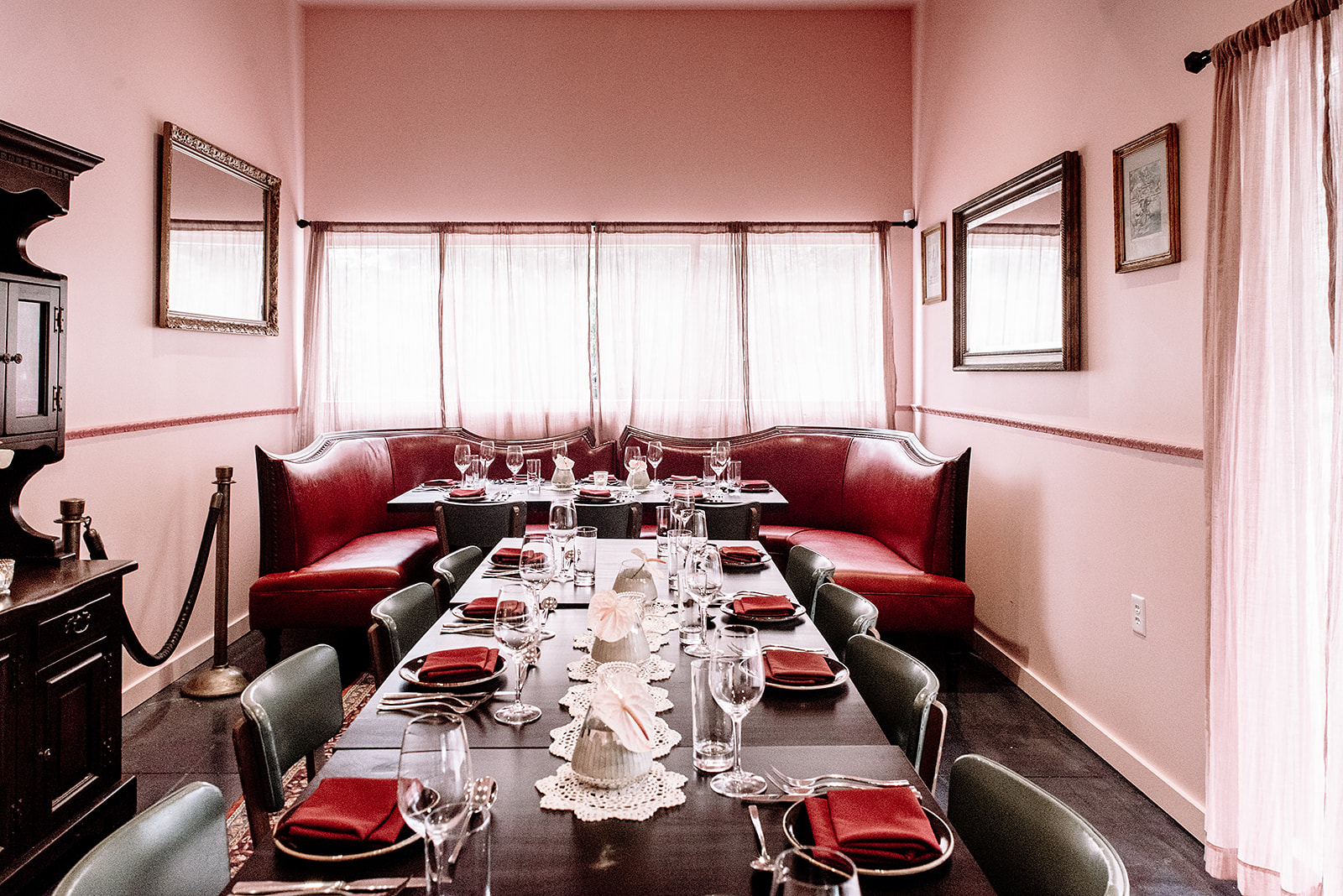 Our most intimate dining space, The Pink Room, is available as a fully private dining room, with seating for up to 15 guests. A perfect space for intimate celebrations & small business dinners.
Dining & Menu Options Plus Sample Menu Below
A variety of dining styles and menu options are available for private dining and events. In addition to our daily Dinner Menu & Tasting Menu, Beholder offers family style dining, custom tasting menus with optional pairings, as well as all inclusive dining packages. All menus can be modified to accommodate allergies & dietary restrictions. Let us work with you to build the perfect menu for your event!
Family Style Menu
Family Style dining at Beholder consists of 3-4 courses, with 2-3 options each.
Typically the First & Second Courses are plated family style and presented to guests promptly to encourage sharing and interaction. For the Third Course, guests will always have the option between a Meat Plate, a Fish Plate, and a Vegetarian Pasta Plate. A rotating variety of dessert selections are available for the Fourth Course.
Custom & Limited Menu
In addition to our other dining options, we offer simple, coursed menus as well as custom menus. For our simpler coursed menus, guests will have a choice for each course and enjoy a glass of wine alongside each dish.
Wine Pairings & Beverage Packages
Our In-House Sommelier will work with you to select wines that are both affordable and perfect alongside your selected menu. Cocktails, beer, & other selections from the bar are also available.
Additionally, we welcome you and your guests to arrive early, get comfortable, and enjoy a cocktail as your evening begins.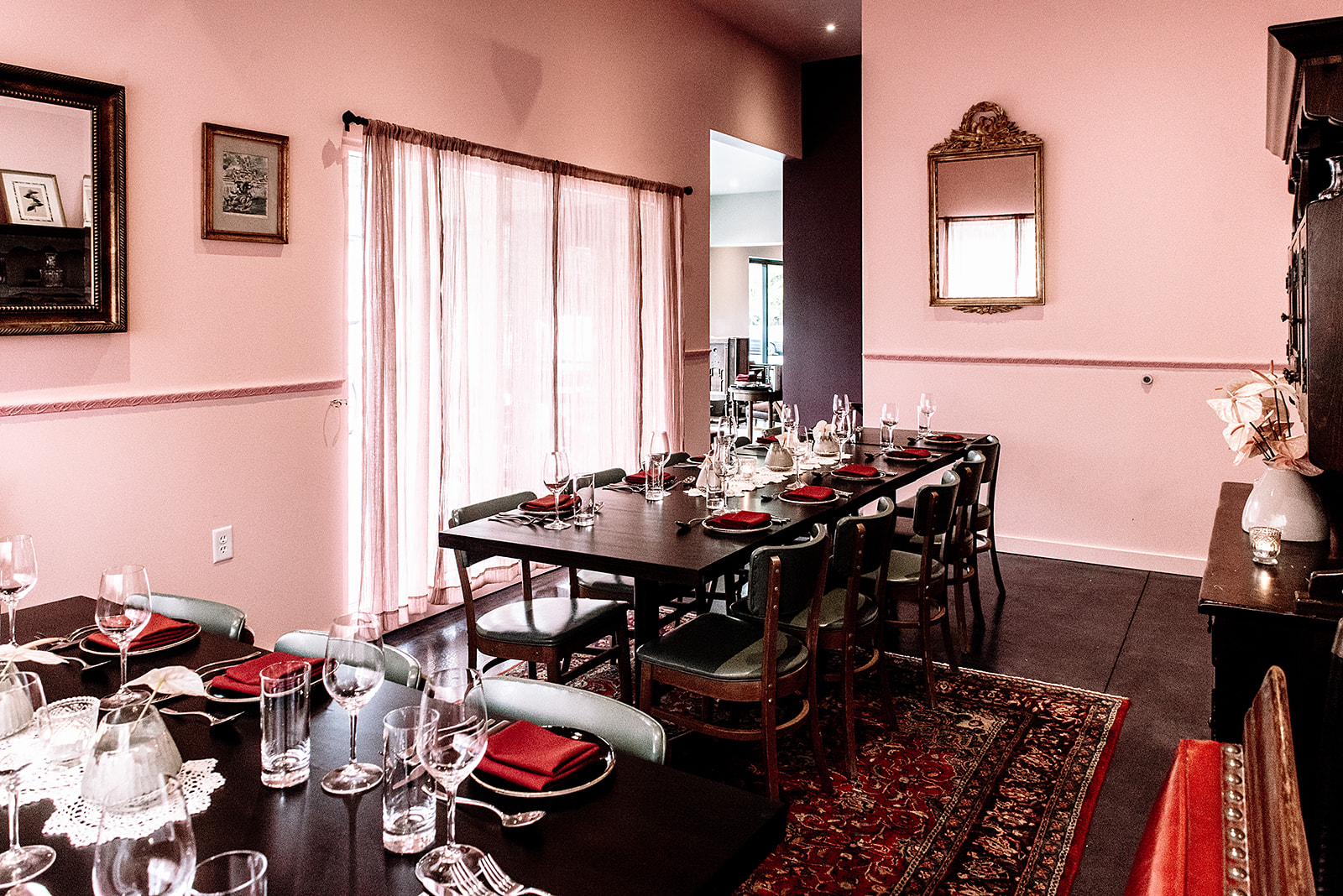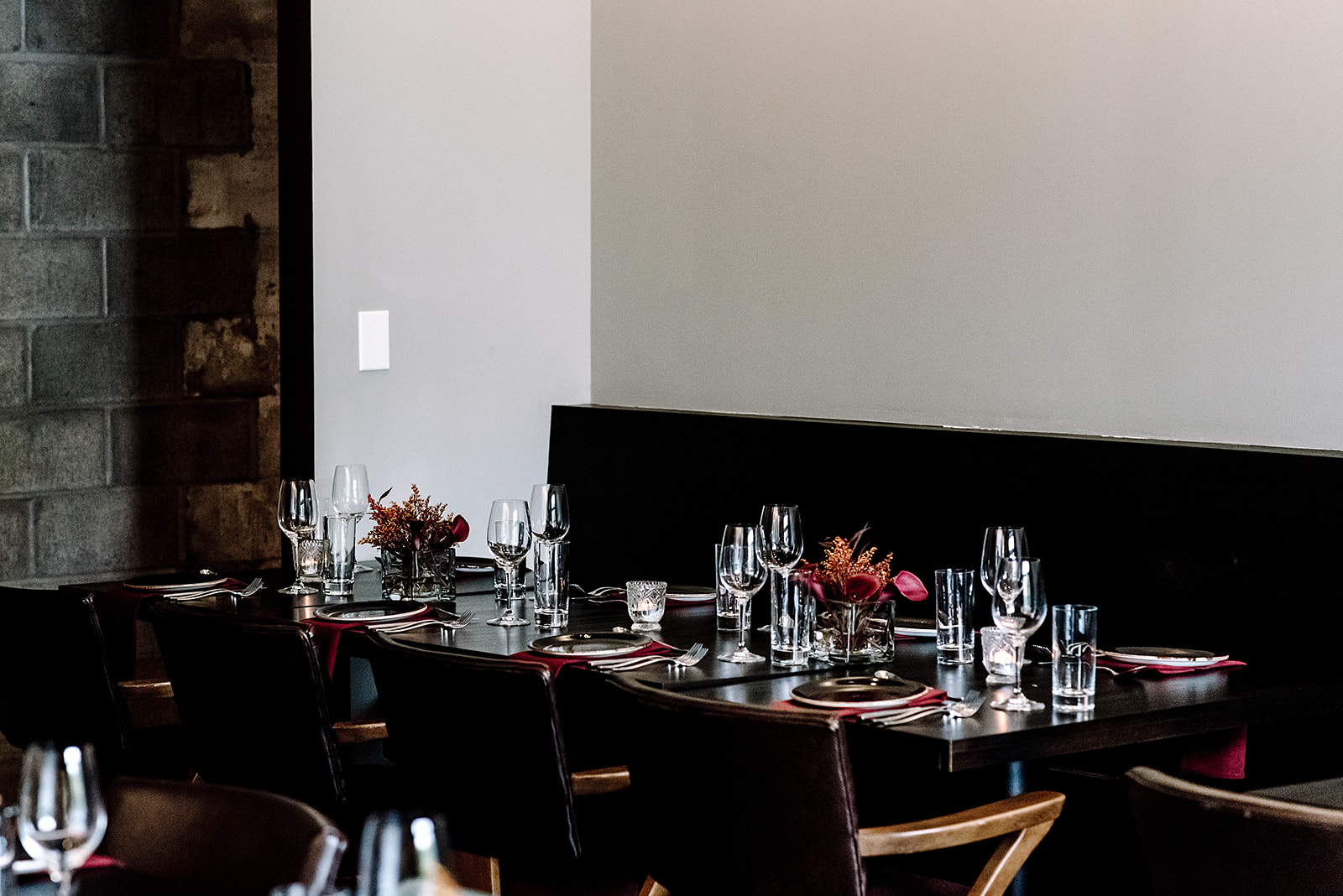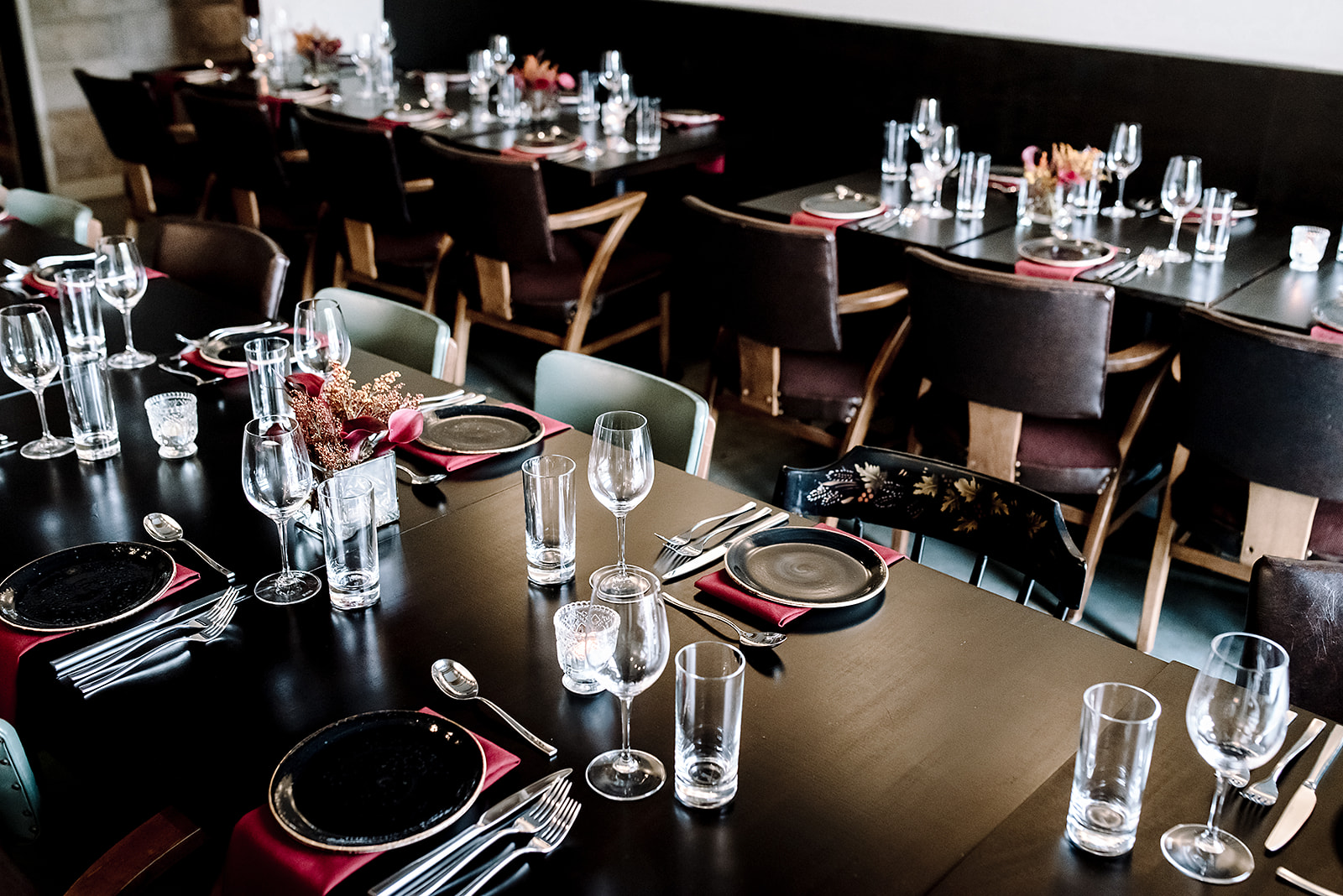 Sample Menu
Note - Our menu changes daily so this is just a sample.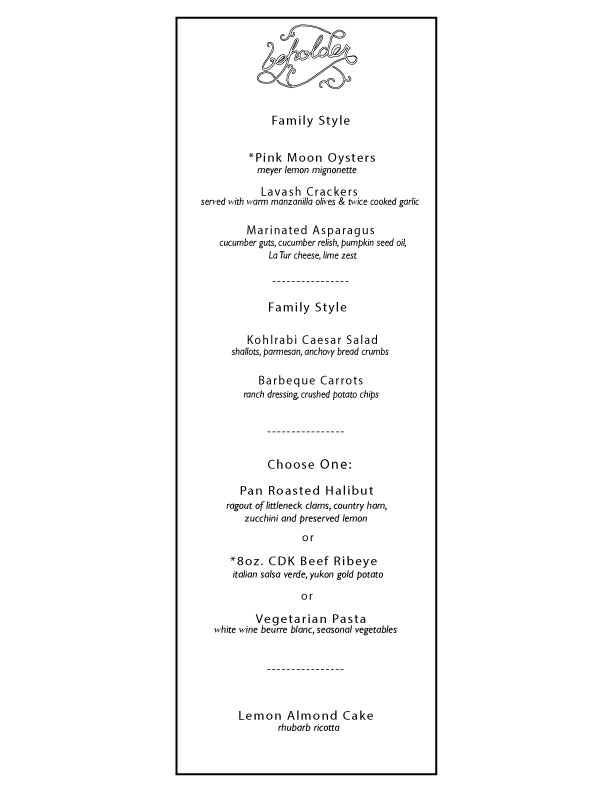 Too Much? Too Little? Work with us to build a custom menu with up to 5 courses & beverage pairings! Dine how you wish!
Have questions? Contact us at [email protected] or 317.419.3471