Upcoming Events at Beholder
Browse our Upcoming Events Below!
Friday, February 14, 2020: Valentine's Day Tasting Menu
Valentine's Day Tasting Menu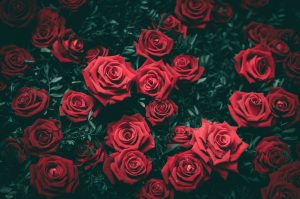 Celebrate an intimate evening with your loved one at Beholder! Join us this Valentine's Day for delicious & romantic evening. Beholder will be serving a 4 course tasting menu with supplemental courses & an optional wine pairing. 4 COURSE TASTING MENU AVAILABLE ONLY. RESERVATION ONLY. **Please Note: A $25/person cancellation fee will be applied to reservations cancelled within 72 hours of Valentine's Day Dinner.**
4 course menu $85
add wine pairing $60
Menu Subject to Change.
No Vegetarian Modifications Available. Allergy Accommodations Available.
First Course
Tuna Tartare
greek yogurt, fresh oregano, dried black olive
served with salt & vinegar potato chips
+add Osietra Caviar $40+
~OR~
Sunchoke Bisque
Schramsberg Blanc de Blanc
North Coast, California 2016
Second Course
Togarashi Crab & Green Cabbage Salad
rye breadcrumbs
Leth Gruener Veltliner
Ried Steinagrund, Wagram, Austria 2017
+Supplemental Course- To Share+$19
BBQ Hamachi Collars
red sauce style bbq glaze
+Add Black Winter Truffle +$20
Elk Cove Pinot Noir
Willamette Valley, Oregon 2017
Third Course
Sea Trout
yukon gold potatoes & caper-crawfish brown butter
Daniel Etienne Defaix
Côte du Lechet, Premier Cru Chablis, France 2005
~OR~
Mutton Rack
sweet potatoes, wild rice, bacon, & toasted garlic anchovy red wine sauce
Vidal-Fleury
Châteauneuf-du-Pape, France 2013
Fourth Course
Chocolate Pudding Cake
raspberry hibiscus jelly, lemon cream, & marcona almonds
Malvira "Birbet" Brachetto
Roero, Piedmont, Italy NV
Menu Available February 14, 2020 from 5:00pm-10:00pm