Upcoming Events at Beholder
---
Little Gems of Burgundy Wine Dinner
Friday, November 22nd & Saturday, November 23rd, 2019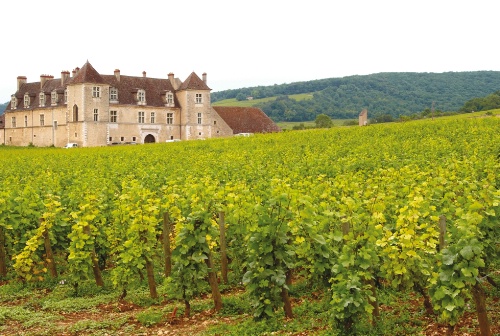 ---
Burgundy is arguably the best wine region in the world, however as many know, the price for these wines has spiked in the last 10-15 years, limiting access to quality, affordable wines for buyers like you and me. Good wines but prices are too high! At the same time, Burgundy, at a basic level, is often schlepped around and quality may not meet the expectation. I'll never refuse a taste of Burgundian wine a distributor is trying to sell me, but I'll pass on the majority of them. Either the price or the quality steer me away from the purchase.
This dinner is to showcase wines we have found that work best for our program here at Beholder. These are rare finds that we drink and pair with food all the time. The wines you can drink often, keep some money in your pockets, yet still feel like you're drinking in style. Most have been served on the tasting menu or poured by the glass at some point here at Beholder. They are solid wines at prices that still make sense! Come and taste these little gems alongside some very creative dishes that Chef Jonathan and I have built just for these wines. See the menu below.
---
Little Gems of Burgundy Wine Dinner Menu
4 Course Dinner with Wine Pairing
$85 / person
First Course
"Fish & Chips"
fried smelt with potato skin aioli & salsa verde
Simonet Febvre
Chablis, France, 2017
Second Course
Fresh Tumeric Glazed Local Carrots
nasturtium pistachio pesto
Oliver Leflaive
"Le Sétilles" Chardonnay, Bourgogne, France, 2016
Third Course
Charred Skirt Steak Pain Perdu
sauce choron, local peppery greens
Domaine René Leclerc
Pinot Noir, Burgundy, France, 2015
Fourth Course
Red Wine Risotto
Mimolette cheese, grilled mushrooms
Jacques Girardin
Pinot Noir "Old Vines", Burgundy, France, 2017
*menu subject to small changes as we adjust pairings.
---
**Menu available Friday, November 22, 2019 & Saturday, November 23, 2019 from 5:00 PM-9:30PM
To reserve a table for the wine dinner, please include "Wine Dinner" in the notes
Need Help? Call or Email Us at 317-419-3471 or info@behonderindy.com
We Look Forward to Your Visit!
---
Stay Tuned for More Upcoming Events!
---